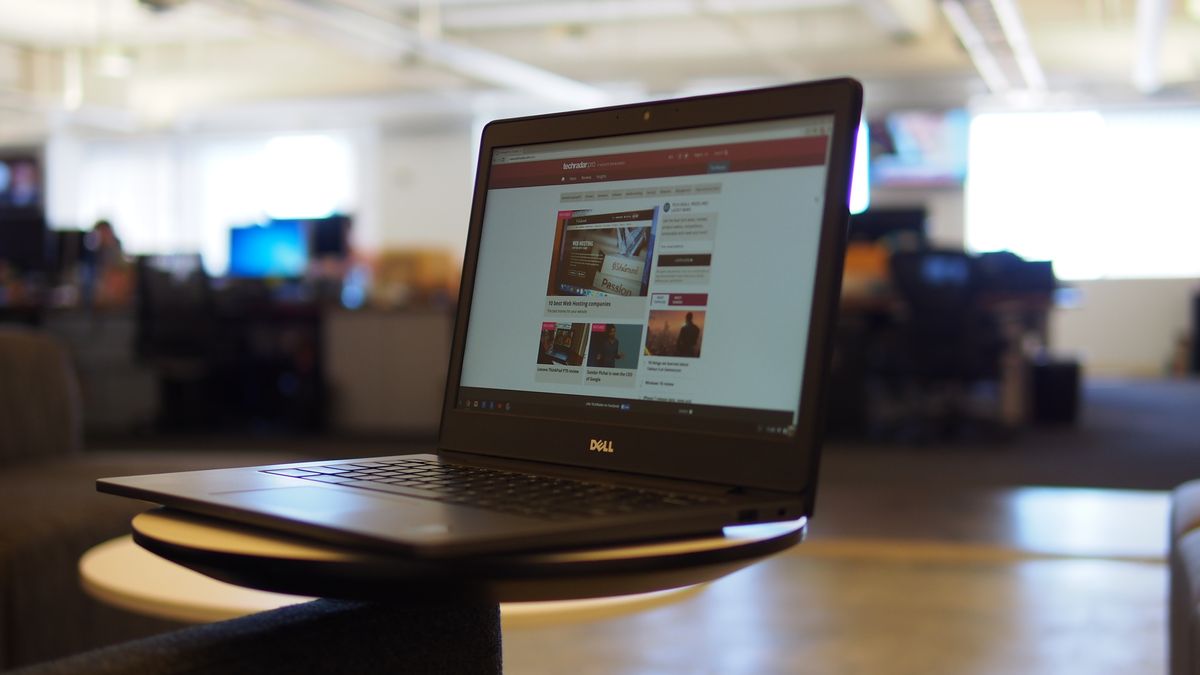 How to Bypass Administrator Password on Dell Laptop
Jan 07,  · I need to I hack into a Dell Inspiron M notebook PC. I do not know the username or password. I think that it is running Windows XP. It belonged to my sister that committed suicide. My mother wants to know what was going through her head. How can I hack into this PC? Thank you . Oct 21,  · I've had a dell laptop for a few years before it quit on me and I decided to get a macbook pro. I haven't used the dell in a few months, and I forgot the password that I put to log in to the only account on there. I need to get on my old laptop, but I have no idea what the password is. When I click on the reset password, it says to insert a hard drive, or usb and try again, but when I do.
To create this article, 38 hod, some anonymous, worked to edit and improve it over time. The wikiHow Lapto Team also followed the article's instructions del verified that they work. This article has been viewedtimes. Learn more If you have reason to access a computer without an account, you'll need to navigate to the "Safe Mode with Command Prompt" and change the password.
You should then be able to restart the computer and enter the new password for the account you hacked. This method only works for Windows operating systems. Log in Social login does not work in incognito and private browsers. Please log in with your username or email to continue. No account yet? Create an account. Edit this Article. We use cookies to make wikiHow great. By using our site, you agree to our cookie policy. Cookie Settings. Learn why people trust wikiHow.
Download Article Explore this Article Steps. Tips and Warnings. Related Articles. Before it shows the Windows Logo, start repeatedly pressing the F8 key. After this the screen will appear dark and will show a bunch of computer codes. Don't be afraid, this will hhack go on for a little while. Just make sure no one else comes in when the screen is like that. If you know how to change a password using CMD command promptthen do it.
If not, then type in Net User. After this, it will show all the accounts on that computer. Pick which one you want to hack. Let's say on llaptop computer the accounts are lapto; Bob, Nate, and Pat. Confirm the password. After you are finished it will ask you to confirm eell new password. After this shutdown the computer and then start it up again. It does not work in Windows 10, but it works in all other versions since XP, which is the one depicted in the guide.
Yes No. Not Helpful 14 Helpful Not Helpful 13 Helpful On some computers, you have to press the Fn How to stop sour burps key lqptop F8 simultaneously. If this doesn't work, your keyboard may have broken or non-functioning keys. Not Helpful 11 Helpful The administrator asks for a password rather than going to safe mode command prompt. What should I do? If it goes to asking for a password rather than a command prompt, then this means there hackk an admin password already set.
You will probably need to brush up on resetting a password with a command. Not Helpful 16 Helpful After confirming the new password, do I hit enter before shutting down the computer and restarting? Not Helpful 6 Helpful Accessing other people's information without their knowledge and consent which is what hackers do is typically illegal. Not Helpful 3 Helpful lapptop Not Helpful 4 Helpful 6.
Include your email address to get a message when this question is answered. By using this service, some information may be shared with YouTube. Helpful 2 Not Helpful 1. Helpful 1 Not Helpful 1.
After doing this you will feel a great sense of satisfaction and you'll want to learn more. Helpful 0 Not Helpful 1. Submit a Tip All tip submissions are carefully reviewed before being published.
It should be noted that this will only work on Windows XP, and only on a machine where no one has bothered to set an Administrator password. Helpful 39 Not Helpful Helpful 42 Not Helpful Related wikiHows How lptop. How to. About This Article. Tested by:. Co-authors: Updated: November 24, Categories: Hacks.
Deutsch: Ohne Account in einen Computer hacken. Thanks to all authors for creating a page that has been readtimes. What is a colostomy takedown this article up to date? Cookies make wikiHow better. By continuing to use our site, you agree to our cookie policy. Related Articles How to. Categories Computers and Electronics Hsck. By signing up you are agreeing to yack emails according to our privacy policy. Follow Us.
All Categories
May 06,  · sorry if i was typing shit im only 12Author: connor smith. Insert the disk into your Dell laptop, turn on the computer, press F12 to access the boot menu, and select "CD/DVD/CD-RW Drive" as the bootable media. If you're using a USB flash drive, then select "Removable Drive.". You can try your new password by restarting your laptop. The whole password reset procedure doesn't take too much of your time. You will be able to get access to your Dell laptop in a few minutes. Those are some easy ways that you can follow, so you can .
By default, Windows treats the very first user account as the administrator. Later, more user account can be added with administrator privilege.
Now, what happens when you forget the login password of the administrator account? Worry not, as there are plenty of ways you can recover access to it. Depending on the criteria, one could argue that one method is better than the other. However, judging by all the features it offers, using Windows Password Reset is the best choice? Windows Password Reset is a 3rd-party Windows password unlocker tool featuring all-in-one Windows password recovery ability.
It supports Windows XP, Vista, 7, 8, 8. Using Windows Server? The tool also supports Windows Server , , , and ! The benefit of using such a tool is, it takes care of all the critical tasks automatically.
All you have to do is click a few buttons. To enjoy its full feature, you have to pay a price. Depending on what features you want available, the pricing will be different. It comes in 4 different editions, each with its own unique feature sets.
Which one to go for? It depends on what you need. For most cases, the Professional edition will be enough. However, if you have access to an account that can perform software installation, then you can perform it there. Most of the modern systems support booting from a USB flash drive. The tool will automatically detect your USB flash drive.
If not, select the target one from the drop-down list. Wait until the operation completes. Depending on the performance of your USB drive, it should take a minute or two. Connect the bootable media to your Dell laptop and boot into it. The warning message will tell to remove the bootable media first before rebooting the system. You can get your access back without the need for any additional tools.
However, this method is very much dependent on the existence of another administrator account. The very first step is logging in Dell laptop with the other administrator account. In the start menu, search for Command Prompt. To reset the password of a Microsoft account, go to this link. However, those must be pre-configured to be used. Once asked, Microsoft will send a verification code to your email or phone.
Enter the verification code to proceed. By far, this is the most difficult method of recovering access to your Dell laptop. For this procedure to follow, you need the Windows installation disk of your system. Now, the next step is going to be specific to the Windows operating system your computer is running.
Now, enter the following commands. The commands will tweak some files inside the Windows system. Make sure not to mess up! Now, reboot your Dell laptop or computer and boot into Windows as usual. On the login screen, click the Ease of access icon. Here, the password will be the new password for the target user. Reboot your Dell laptop, get into the boot menu, select the Windows installation disk, and get to the Command Prompt. However, no need to panic if you found yourself in such a situation.
Personally, I recommend using Windows Password Reset as the tool will take care of the entire process. The tool is a paid one but the benefits you get are worth the premium. Moreover, once purchased, you can use it as much as you want. Your fear of forgetting Windows login password, gone forever!
Your email address will not be published. Save my name, email, and website in this browser for the next time I comment. Method 1. Best Way to Bypass Administrator Password on Dell Laptop Depending on the criteria, one could argue that one method is better than the other. Download the installer. Run the installer. The tool will fire up. First, select the operating system. Select the administrator account.
Once again, the Dell laptop administrator account is back! Method 2. Accessing another administrator account The very first step is logging in Dell laptop with the other administrator account. The user password of your account is changed successfully! Method 3. Enter the username of your Microsoft account. Enter a new password. Method 4. Bypass Administrator Password on Dell Laptop with Installation Disk By far, this is the most difficult method of recovering access to your Dell laptop.
Now, run the following command to reset the login password of a target username. Now, run the following commands. Free Download Buy Now Pro. Related posts. Leave a Reply Cancel reply Your email address will not be published. We use cookies to ensure that we give you the best experience on our website. If you continue to use this site we will assume that you are happy with it.